Contact us
Méribel 3 Vallées
Sotheby's International Realty
222 rue des Jeux Olympiques
73550 Les Allues, France
Megève
Sotheby's International Realty
93 rue Saint François de Sales
74120 Megève, France
Courchevel
Sotheby's International Realty
Rue de l'Eglise
73120 Courchevel 1850, France
>
>
Air & Golf Trophy in Méribel
The aeronotics world come in Meribel for the golf competition!

Air & Golf Trophy will happen on 23 July in Méribel and it's the must-see meeting point of this summer!

Golf of Meribel and Meribel Tourism invite the actors of the aviation sector, the adherents of Golf Meribel and all of those who wants to participate, on one of the most beautiful golf mountain area in Europe.

This competition will be played in form of Scramble and you could enjoy this convivial moment with people who spend lot of their time in the air.
The competition will take place during the AirShow theme week. A week full of activities: demonstration of aerobatics, conferences, show of paragliders, astronomical workshops, evening of stargazing with André Casses, drone, helicopter demonstration, planetarium...
Don't miss this unique chance to take part part in one of largest event of the summer.

Méribel 3 Vallées Sotheby's International Realty, expert in the sale and rental of luxury chalets in Meribel
The latest news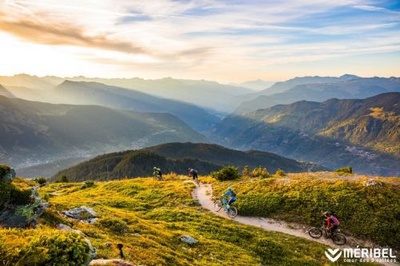 Enjoy French Alps in summer
Urban-dwellers willing to try something a little different for their summer holiday can experience all the 'sensational' things Nature has to offer in the French Alps. Long associated with healthy retreats, the mountains have become the new summer detox destination. With varied activities, spectacular landscapes, French "art de vivre" and authentic local cuisine, every day brings something new...
Read more