Contact us
Méribel 3 Vallées
Sotheby's International Realty
222 rue des Jeux Olympiques
73550 Les Allues, France
Megève
Sotheby's International Realty
93 rue Saint François de Sales
74120 Megève, France
Courchevel
Sotheby's International Realty
Rue de l'Eglise
73120 Courchevel 1850, France
>
>
Méribel Golf Club is open now !

We are pleased to inform you that Méribel Golf Club is open now!
Enthusiasts or beginners, everybody will enjoy this 18-hole golf course of 5538 m!
Come and play golf in a unique setting with its greens, fairways, bunkers and water basins.
Méribel 3 Vallées Sotheby's International Realty, expert in the sale and rental of luxury chalets in Meribel
The latest news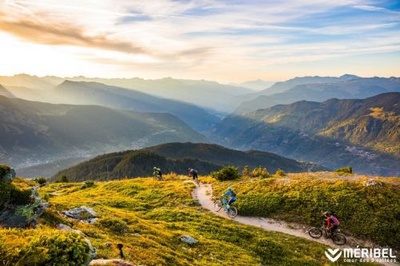 Enjoy French Alps in summer
Urban-dwellers willing to try something a little different for their summer holiday can experience all the 'sensational' things Nature has to offer in the French Alps. Long associated with healthy retreats, the mountains have become the new summer detox destination. With varied activities, spectacular landscapes, French "art de vivre" and authentic local cuisine, every day brings something new...
Read more